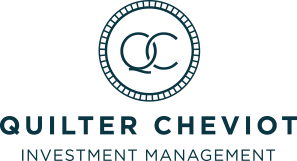 Company description
Our reputation as a wealth management company has been built over 240 years thanks to exemplary personal service and our drive to build and preserve the wealth of clients.
We recognise your relationship with your client is paramount. We do not offer financial planning or pension advice at Quilter Cheviot. Our sole focus is on investment management and working with you to provide the best outcome for your client.
---
Services available
Quilter Cheviot offers three main services; our discretionary portfolio service, managed portfolio service and multi-asset funds.
The Practical Solution
DD|hub provides a practical framework for advisers to use in the due diligence part of their provider selection. We do not force you to use a standardised questionnaire nor do we have a proprietary selection process that we make you use.
Register now for free access to DD|hub now for your business - or contact us on 020 3633 2185 or info@ddhub.co.uk for more information.